Because of midterms, Dave will NOT be at the school on Friday, December 15. He will be at the school on Monday (12/18) and Tuesday (12/19). Monday in the morning as that is when the Orchestra and Wind Ensemble have their midterms. Once the student has returned the money for his/her first box of candy, they may pick up additional boxes.
---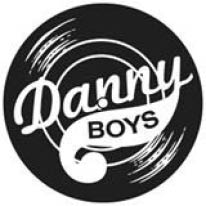 The Danny Boy's Fundraiser is WEDNESDAY, December 20, from 11:00 a.m. to 10:00 p.m. It is the first day that the students are off from school for the winter break.
In order for the Band/Orchestra to get credit for the sale, Danny Boy's requires that you bring in the flyer. (A picture of it on your phone doesn't count.) You can download a copy to print at this link. While you are not allowed to distribute flyers at the restaurant, please feel free to make copies and share with your friends and family and share on social media.
Thanks so much for your continued support!
Go EAGLES