Welcome to eaglemusic.org
The online home of the North Olmsted Bands & Orchestras
---
Danny Boy's Fundraiser is Tuesday, November 6th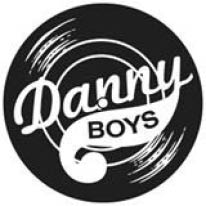 The Danny Boy's Fundraiser is Tuesday, November 6th, from 11:00 AM to 10:00 PM.
Please join us at Danny Boy's Pizza North Olmsted for a day of good food, family, friends & Frank to support the North Olmsted Band! Danny Boy's will donate a portion of the North Olmsted fundraiser proceeds to North Olmsted Band.
The fundraiser is good for dine-in, carry-out or on delivery–show your support and contribute!
In order for the Band/Orchestra to get credit for the sale, Danny Boy's requires that you bring in the flyer. (A picture of it on your phone doesn't count.) You can download a copy to print at this link. While you are not allowed to distribute flyers at the restaurant, please feel free to make copies and share with your friends and family, and on social media.
Thanks so much for your continued support!
Go EAGLES
---
The North Olmsted City Schools serve the community of North Olmsted, Ohio, a city of approximately 35,000 residents situated 20 minutes southwest of Cleveland. Instrumental music education in North Olmsted is offered in grades 5-12 in the form of orchestra and band, and approximately 500 students participate in such offerings.
The purpose of this site is to serve as a resource for band & orchestra members and their families. We also wish to provide information about our program to all guests who are visiting us on the web.
This web site, eaglemusic.org, is owned and published by the North Olmsted Band & Orchestra Boosters ("NOBOB").
---