We need help with Concessions for JV Football on Saturday mornings. The Sign Up Genius can be found here or you can view all our Sign Up links on our website "Sign Ups" page.
If you are new to NOBOB, much of our funding comes through concession sales. We run the concession booths at home football games (Varsity and JV). We run other fundraisers throughout the year, but the biggest share of our income is from football concessions. We can always use help in 'the booth' — which is actually a fun time for the crew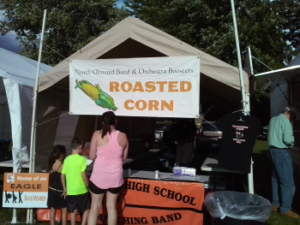 .
NOBOB also sells roasted corn at the annual Homecoming Festival (coming up August 23-27), so if you can help there we would be grateful. See the website sign up page for a link to Homecoming as well.
Thanks for your help.