Would you still want to be wearing clothes from the '80s?
Neither does the Eagle Marching Band!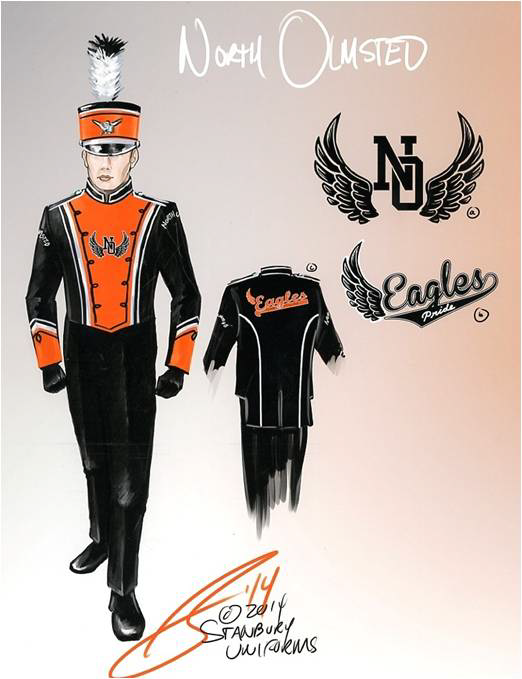 For over 3 decades the Eagle Marching Band has worn the same uniforms. That's over 30 years of blood, sweat (a lot of sweat) and tears. We've always had supportive parents to clean and mend the uniforms, but over time they are no longer repairable. New uniforms are a must. But they are also expensive!
Along with other fundraising, we are asking for donations to help bring the Marching Band out of the 80's. Please consider supporting the North Olmsted Marching Band. Any amount donated would be greatly appreciated.
Donating is easy!
Click the 'Select Donation Amount' button below to make a donation for new uniforms. You will be taken to the NOBOB online store where you can select the amount you wish to donate and add it to your cart. Upon checkout you will be taken to PayPal to complete the transaction.
Thank you for your kind consideration. Together we can make this dream a reality!