Congratulations to Orchestra for a wonderful performance on Saturday at contest! You all played wonderfully and should be very proud of your progress this year.
Wind Ensemble: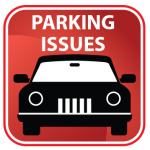 We have a busy two weeks here in preparation for contest. We have our concert on Wednesday night at 7:00. Students need to report at 6:15 and be in the Cafetorium by 6:45pm.
Parents of Wind Ensemble Members: Wednesday night North Olmsted is also playing host to a Tournament Basketball Game at the same time as the concert. Parking will be at a premium. The Revere lot will be open for people to park in and the back doors will be open. It is recommended that you look there first for parking if you show up after 6:30 to the concert. Please follow all normal parking rules (do not park where there are no spaces)
Contest:
Contest is being held on Saturday, March 5th at Westlake High School. Students need to report to North Olmsted HS at 7:30 am. We will be leaving the school at 8:00am. Since both Wind Ensemble and Symphonic Band are performing on Saturday morning, we are having all students go and watch each other's groups. Parents are welcome to attend and observe, Symphonic Band performs at 9:00am, and Wind Ensemble performs at 10:30am. We should be back to the school by noon.
~~ Mr. Kalish